Traveling with a baby can be so much fun, especially when inconveniences such as dirty surfaces, carrying around dirty diapers, washing dishes in hotel sinks, among others, are kept out of the way by genius products made for parents-on-the-go. Aside from the common essentials such as a complete diaper bag, blanket, and disposable milk bags, here is a list of things we find very useful and deem fit to be added to our usual travel checklist.
1. Non – Contact Thermometer that Can Measure Body, Room and Bottle Temperature
When traveling with a baby, especially an infant, it is very important to keep an eye on baby's temperature regularly to ensure that he or she is comfortable and well. During the cold months, most especially, when baby has layers of clothes on, it is essential to check not just his or her body temperature, but the room temperature as well.
Parents nowadays are so fortunate because the best thermometers in the market at present have great features and are user-friendly. One of the highly recommended brands is Drkea +. Their Ear and Forehead Thermometer is voted number 1 by Parenting Pick and it received a high rating not only from Best Reviews Guide but from other mom blogs as well. Unlike other non-contact thermometers that will only keep beeping with fever indication, this one shows color indication for fever warning. Accurate, reliable and easy to use, this thermometer from DrKea+ can measure body, room and even baby bottle temperature! Worth it! SHOP HERE.
2. Compact, Lightweight, Folds Flat and One-hand Maneuver Pushchair with Rain Cover and Travel Bag
We love our Joie Baby Pact ! This pushchair is suitable from birth, with flat, reclining seat. We paired this with the Joie infant carrier to form a travel system . What we love about this is it is lightweight, very easy to fold (even with just one hand!) and it packs flat into a compact fold. It comes with a carry bag and rain cover which is perfect for travel! The shopping basket below the seat is surprisingly full-size – we can put the baby bag and our Ergo Baby carrier with ease! The best part is, it costs only around 250 USD!
3. Hip- Seat Carrier
The baby carrier we used during our winter holiday when Thomas was still 8-months old, was the Ergo Baby Adapt Carrier. While we liked how easy and comfortable it is to use, we thought of switching to the one with a hip seat when Thomas turned 10 months. This was when he started to walk, grew taller, gained a lot of weight and loves to face front when being carried! This carrier made our travel to Disneyland so much easier as he did not have to turn his head to see the attractions. I found this also easier to use on the plane and when in the train. The hip seat is detachable – perfect for parents with toddlers who want to go up and down and up again! Best 200 USD purchase!
4. Disposable Diaper Sacks
One of our dear friends gave us a bag of diaper sacks during the baby shower, and we could never be more grateful! This product is a life-saver for new moms like me. When Thomas was born, we lived in a condo, which means, we had to take the elevator to dispose of our trash everyday. The powdery scent of the bag controls the odor, so, we are spared of embarrassment every single time. This is also very handy during our travels especially when we had to change diapers and there is no trash can nearby. It seals tightly and neatly so you would not have to worry about spills. This is totally a must-have at home and on-the-go!
5. Disposable Stick-on Placemats
I think this is necessary when eating out during travels because this provides a sanitary eating surface especially for babies or toddlers who spread food around the table and love to touch the surface. But even when yours is the behaved type, this product would give you peace of mind, knowing that your baby is protected from the myriad of germs present in public spaces and restaurants! It is disposable so no need to wash or wipe after meals. Choose a mat that has a colorful design to keep baby entertained!
6. Baby Snacks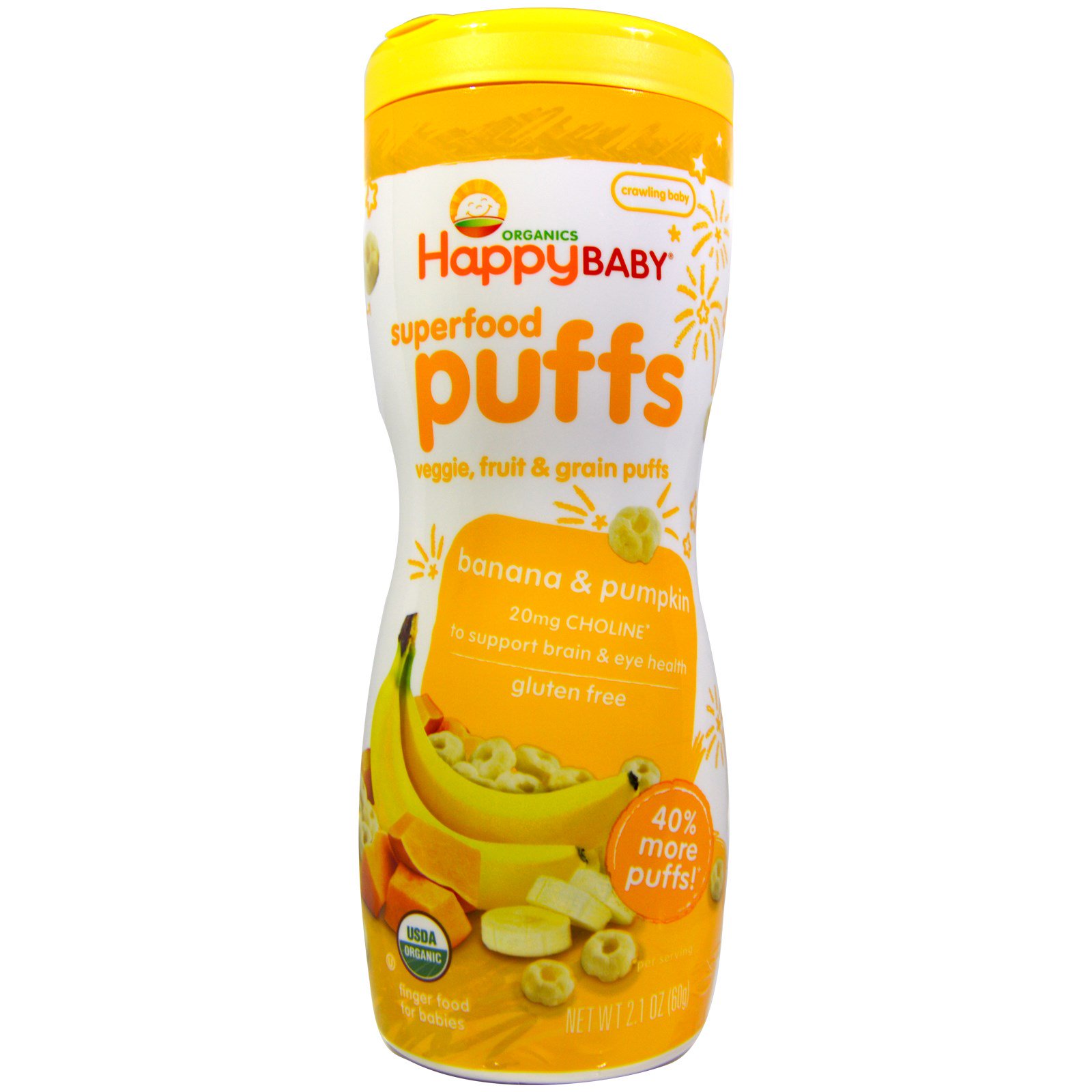 Thank God for healthy baby snacks! These are your life-savers during long lines, heavy traffic, delayed flights and places with no baby-friendly food options. We prefer Happy Baby Puffs, Sproutz and Gerber Organic.
7. No Vacuum Needed Space Saver Bags
Increase storage space by 300% and make space for other important things in your luggage ! We use Acrodo Space Saver Bags because aside from space, it saves us time as we don't have to use a pump anymore to compress the clothes. This is really helpful because Thomas and I share one luggage every time we travel.
8. First aid and medicine kit for baby
In my post about our winter holiday in Japan, I included this in my checklist. This is very important and must be thoroughly prepared with your pediatrician's guidance.
Two weeks before our winter trip, we visited our pediatrician to ask for prescription medicines in case of emergency. It is best to see your doctor to ensure the correct dosage. Below is the list of medicines our doctor recommended we bring.
Antihistamine
Antibiotics (Suspension)
Paracetamol Drops
Nasal Decongestant Drops( for colds)
Cough Medicine
and here are the things I included in our first -aid kit:
Non-contact thermometer – this was in my pocket the whole time! I used this to check his temperature ( must not go below 36.5 C or above 37 C) and the room temperature ( between 68 and 72 degrees F is a good range in winter). When the room is too hot, research has shown that it can increase your baby's risk of SIDS; when it's too cold, baby can easily become uncomfortably chilly and wake up unnecessarily. Again, it is best to discuss this with your doctor to be guided accordingly.
Saline solution – baby's nose could get clogged due to the cold weather so this is quite handy.
Chest rub – I brought Mustela Soothing Chest Rub for his chest and Vicks Baby Rub for his feet
Aveeno Eczema Lotion – for his atopic skin
Mustela Cleansing Water – very handy during nappy changes in public spaces.
Mustela Cold Cream Stick – to keep his cheeks and lips moisturized.
Scissors
Band aid strips
9. Portable Collapsible Basin
This is very useful. Before I discovered this, I used to wash my baby's bottles and cutlery in hotel sinks which I find really stressful. This portable and collapsible basin gives me the peace of mind I need when traveling with my toddler and it also saves space in my luggage.
10. Portable Bottle brush and Drying Rack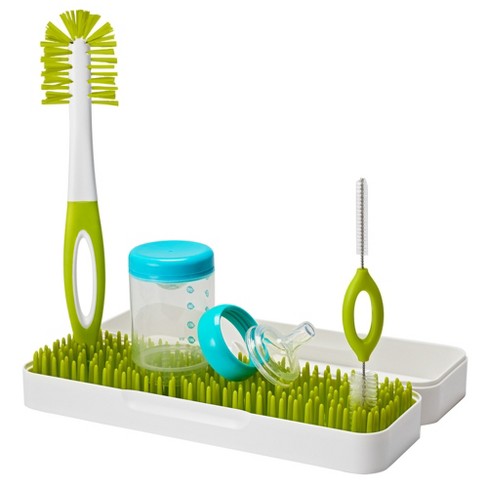 This portable drying rack and brush set is amazing. During travel, it stresses me out to have to just put Thomas's bottles and cutlery on a paper towel to dry. I feel that it is still not clean even after sterilizing each item. Also, even after leaving them to dry overnight, the bottles would still have moisture the next day. I am so happy I discovered this product. The way this is designed allows the air to flow through and dry the items effectively. I love that it includes a large and smaller bottle brush. Definitely useful for moms who have to wash and dry breast pump parts. SHOP HERE.
That's it for this post. If you have other items that you think should be in the list, let me know in the comments section below.
Happy trip!
Edit: Most of the things listed here may be purchased here. Shop now! (for Philippine residents only)