Unlike our winter travel to Hokkaido last year, our trip to Osaka was not as cold and freezing. The average temperature in Osaka in December (up to February) ranges from 5 degrees Celsius to 15 degrees Celsius. This means, less layers and more time outdoors! Nevertheless, it is very important to keep track of baby's body temperature at all times and to check baby's comfort first before putting on or taking off some layers. Some babies, like ours, get uncomfortable with a hat and mittens on, even at the lowest temperature, while others love to be thoroughly covered and bundled up in blankets, at the highest temperature. So, like any parenting rule, when in doubt, follow the baby. 🙂
Aside from the pleasant weather, here are some things we want to share with you, if you are traveling to Osaka with a baby on a winter.
CLOTHES
Our 20-month-old baby wore 3 layers on most days, except when it became too chilly on some evenings and we were still out and about. During those times, we put a fleece blanket over his padded jacket to keep him warm. It also helped that he was in the carrier for most of the trip. My body served as an extra source of warmth . Should you need a guide on how to dress your baby, below are some tips.
Base Layer – UNIQLO Baby HEATTECH. If you don't have enough pairs, don't fret! You can always find a UNIQLO store almost anywhere in Osaka, with UNIQLO-OSAKA being the biggest in Kansai, the best one in Osaka, and the world's best UNIQLO store. UNIQLO Baby HEATTECH sizes range from 50 to 110 and prices start at JPY 490 or a little over USD 4.
Second Layer – Fleece coveralls or separates ; Fleece-lined cotton top and bottom. We bought all his fleece clothes at Carter's, but you may also get from UNIQLO, GU, GAP or H&M in Osaka at cheaper prices.
Third Layer – UNIQLO Ultra Lightweight Jacket with detachable hoodie.
Extras – Fleece blanket from UNIQLO, hats and mittens from H&M, HEATTECH knee-high SOCKS from UNIQLO, regular baby sneakers from Reebok.
FOOD
At 20 months, my son is already eating solids, supplemented with formula. Fortunately, he is not a picky eater , so, we were able to get him something from the menu. Mostly though, he was happy with Family Mart's Onigiri. Below are some of the places in Osaka that serve baby-friendly food:
Family Mart – Thomas enjoyed the following food choices: onigiri, egg sandwich, soft bread, low-sodium snacks, pudding, soft cookies. Price starts at JPY 100
Suki-ya – Small Gyudon (JPY290) ; Miso Soup, Tofu and Apple Value Set (JPY190). They even have special giveaways for kids. 🙂
Yoshinoya-Pokimori Kids – starts at JPY 320
Matsuya -Mini Gyumeshi (beef on rice) Bowl is priced at JPY 280
Ippudo – Shiromaru Classic (Ramen)- JPY 790
Gram Cafe and Pancakes – They have soups, salads and toasts but their Premium Smile Pancake is a must-try! Priced starts at JPY 1,350
For those of you with babies who are not taking solid food (mostly mashed or pureed) yet, or who are sensitive to a lot of ingredients, it is always best to bring your own food (best to book AirBNB if you have a baby-led -weaning-baby to properly prepare his or her meals). Meat and produce may be bought from supermarkets; Ready- to- eat puree and other baby food from the brands Glico, Wakodo, Kewpie and Pigeon may be found in drugstores; If your baby is formula-fed, make sure you bring ample supply of milk as it is unlikely that you will be able to find your brand in Osaka. Only Japanese brands are sold in major drugstores. In our case, we ran out, but fortunately, Thomas loved the Meiji Follow-up Milk.
Do note that not all restaurants have high-chairs, some have baby chairs without safety straps and not all have enough space for strollers that you may have to park yours outside. For cutlery and water container, we recommend that you bring your own.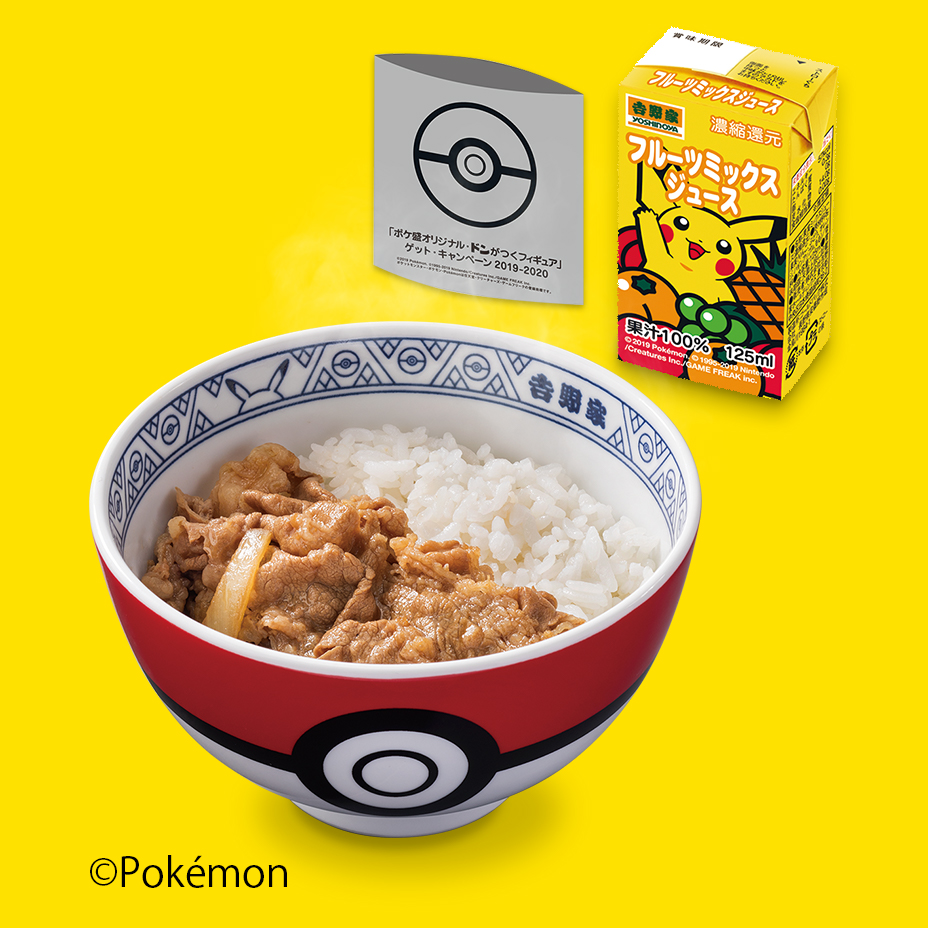 DIAPERS AND OTHER BABY ESSENTIALS
Most baby essentials such as diapers, wipes, dental care, bath soap and creams are available in major drugstores in Osaka. Save some luggage space and just bring enough diapers until your arrival, and just buy your baby's essentials in the city. Just make sure to ask if the store carries baby products or if they just offee pure cosmetics before rummaging through the aisles and getting stressed out. Not all drugstores sell baby essentials.
STROLLER OR CARRIER?
It rarely snows in Osaka during winter, and when it does, the snow does not really stick to the ground for long. With this, pushing a stroller is very easy and walking while baby-wearing is not difficult, without icy roads to tread. So, depending on your baby's comfort, and your itinerary, using a stroller, a carrier, or both, is a-okay when traveling to Osaka on a winter.
For this trip, we used our trusty Ergo Baby Hip Seat Carrier and Joie Pact Pushchair. We were mostly baby-wearing, and the stroller was mostly used as a cart for bags and other things. 🙂
As Japan is generally a baby-friendly country, pushing a stroller in public areas is quite easy. Most establishments and stations have elevators designed to accommodate strollers; trains and buses have spaces specifically for strollers and parents with babies.
If you need to use a stroller but hate the thought of bringing one on flight, you may rent from LILEO. Stroller rentals start at JPY 1,500 per day. They also have baby supplies that you can order ahead of time and they can deliver it to your hotel on the day you arrive. So convenient!
ADDITIONAL TIPS
Breastfeeding – Osaka has really clean breastfeeding and changing facilities. Especially in large establishments such as department stores, museums and play places, you could comfortably feed your baby. I have not really seen anyone breastfeed in public, but if you must, I guess it is okay as long as you use a nursing cover. If you don't have one, you may buy in Toys R Us or in Akachan Honpo stores. In Japanese, nursing covers are called bonyuu keepu ( 母乳ケープ ).
Diaper Change – There were a couple incidents where we had to change diapers in the stroller, in public, because the situation called for it. It could happen to you too, so don't sweat, when it does . But, still, when you can, try your best to look for a changing station as it is available in most public spaces in Osaka. Major stations, museums, department stores, play places and the airport have the biggest ones.
Accommodation – Most traveling families recommend Airbnb because of the convenience it offers such as a kitchen sink, washing machine, dryer and a bigger space. For this trip, we initially planned to use Airbnb, but we ended up staying in a hostel instead. We chose THE STAY OSAKA SHINSAIBASHI. It is a newly opened hostel with family-friendly facilities and is very close to to train stations and the city center. What we like about this place is the common area where you can wash baby bottles, heat water for baby and heat, eat and keep meals. They have a laundry room too. The rooms are very clean and the bed is big and comfortable.
Pocket Wifi – Although free wifi is available in most public areas in Osaka, it is more convenient to bring your own pocket wifi. Aside from helping you navigate efficiently, it keeps you connected to your companions, for safety purposes. We highly recommend getting one from Pocket Wifi Japan. It's cheap, easy to book and convenient to return. We booked it 1 day before our trip and it was delivered to our hotel on the day we arrived. It comes with a power bank too. On our departure date, we put it in the return packet provided and dropped it off at the airport post box. We spent JPY 5,660 for a week's worth of wifi. It could have been cheaper had we booked 3 or more days ahead.
Drinking Water – In all our trips, bottled water expense is always the biggest. So, for this trip, we decided to bring our own containers and filled it up with tap water. Tap water in Japan is POTABLE. It is SAFE to drink without issues. In other places like Tokyo and Sapporo, tap water is even bottled and sold for JPY 100. While most really don't see the need to boil it, we did so for the sake of our baby. Japan's water is soft, so if you require hard water, there is always Evian and the like, in convenience stores.
Like I always say in my posts, Japan is a baby-friendly country with clean, modern facilities for traveling families. Osaka, being the second biggest metropolitan area next to Tokyo, has a lot to offer to tourists traveling with babies. From public facilities to large attractions, you are assured of efficiency and convenience. Some more tips before you go:
1. Make sure your basic needs like medicines, passports, insurance and special food are packed well before your flight.
2. Travel light when you can if you plan to take public transport. Yes, carrying a baby, a luggage and a stroller is not for the weak but save your strength for the fun part.
3. Avail of convenience services such as luggage transport service, stroller rental, baby essentials shopping delivery, pocket WiFi rental with delivery, and luggage locker service if you want a more hassle- free travel experience.
4. Travel slow – traveling with a baby could really slow you down with all the diaper changes, feeding and fussing. So, mentally prepare yourself by creating a 1 to 2 activities per day so you could fully enjoy each experience. If you are traveling with friends or extended family, let them know so they could make other plans and enjoy too.
We hope you learned a lot from our experience! Have fun! 🙂
Is there something I missed? Please let me know in the comments section or hit me up on Instagram @wandermommyblog.
Love and light, Sam
MORE ON OUR OSAKA TRIP HERE
>>>>>>>> 10 THINGS TO DO IN OSAKA WITH A BABY
>>>>>>>>>> HOW TO ENJOY UNIVERSAL STUDIOS JAPAN WITH A BABY
>>>>>>>>>> NARA DEER PARK WITH A BABY, IS IT WORTH THE TRIP?
>>>>>>>>>> EXPLORING KOBE WITH A BABY